This collection of thrillers is temptingly twisted. Each novel revealing a section of the mind unfamiliar and terrifying to say the least. They emphasize the psychology of their characters and their unstable emotional states. Read these stories and investigate the characters perceptions, thoughts, distortions, as they struggle to grasp reality. Each story will leave you with a view of the world from which you've never seen before, and will never want to will see again.  
Inspiration for this series came from forensic science research on blood stains in connection to the murder weapon(s) used in each novel.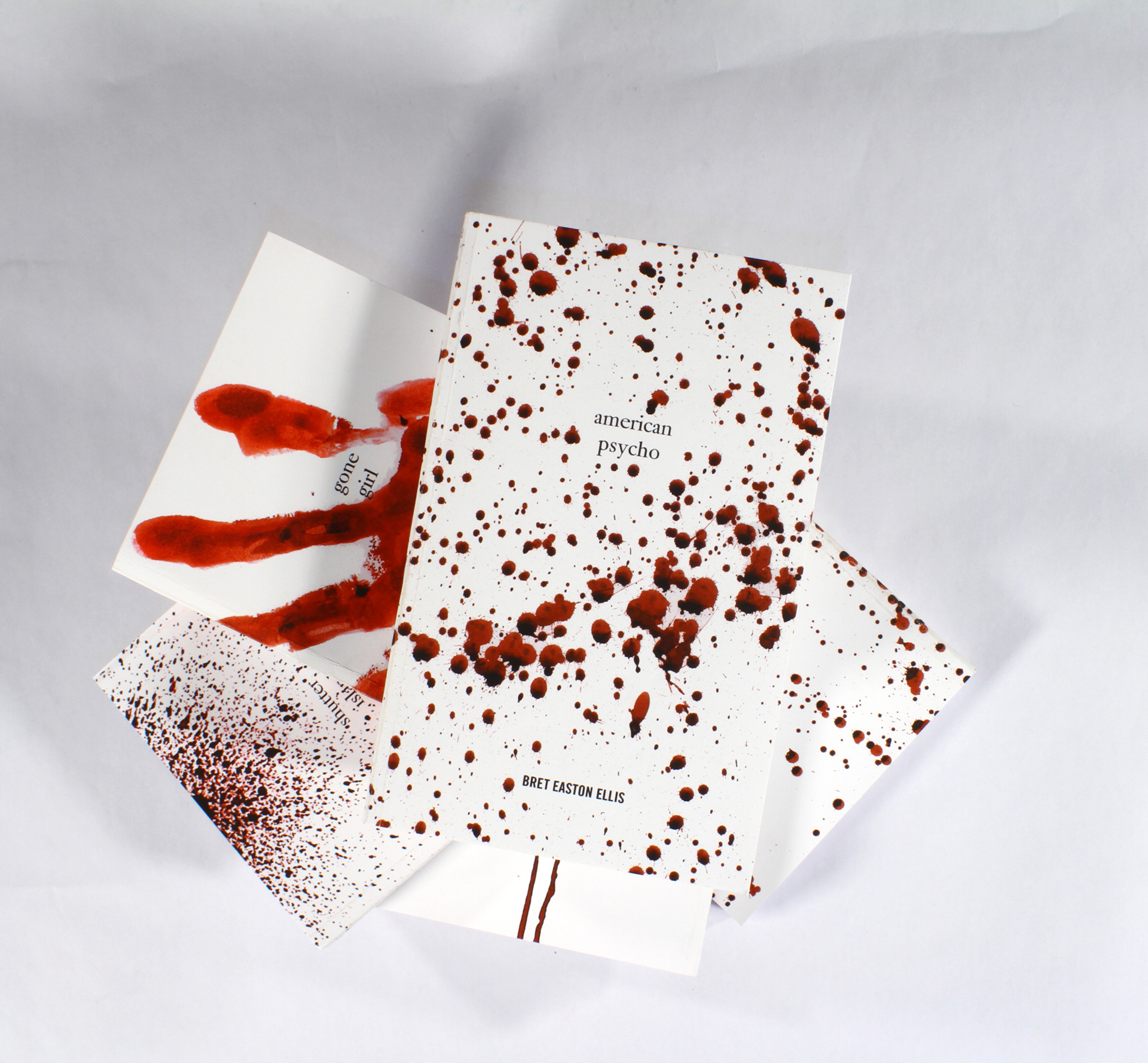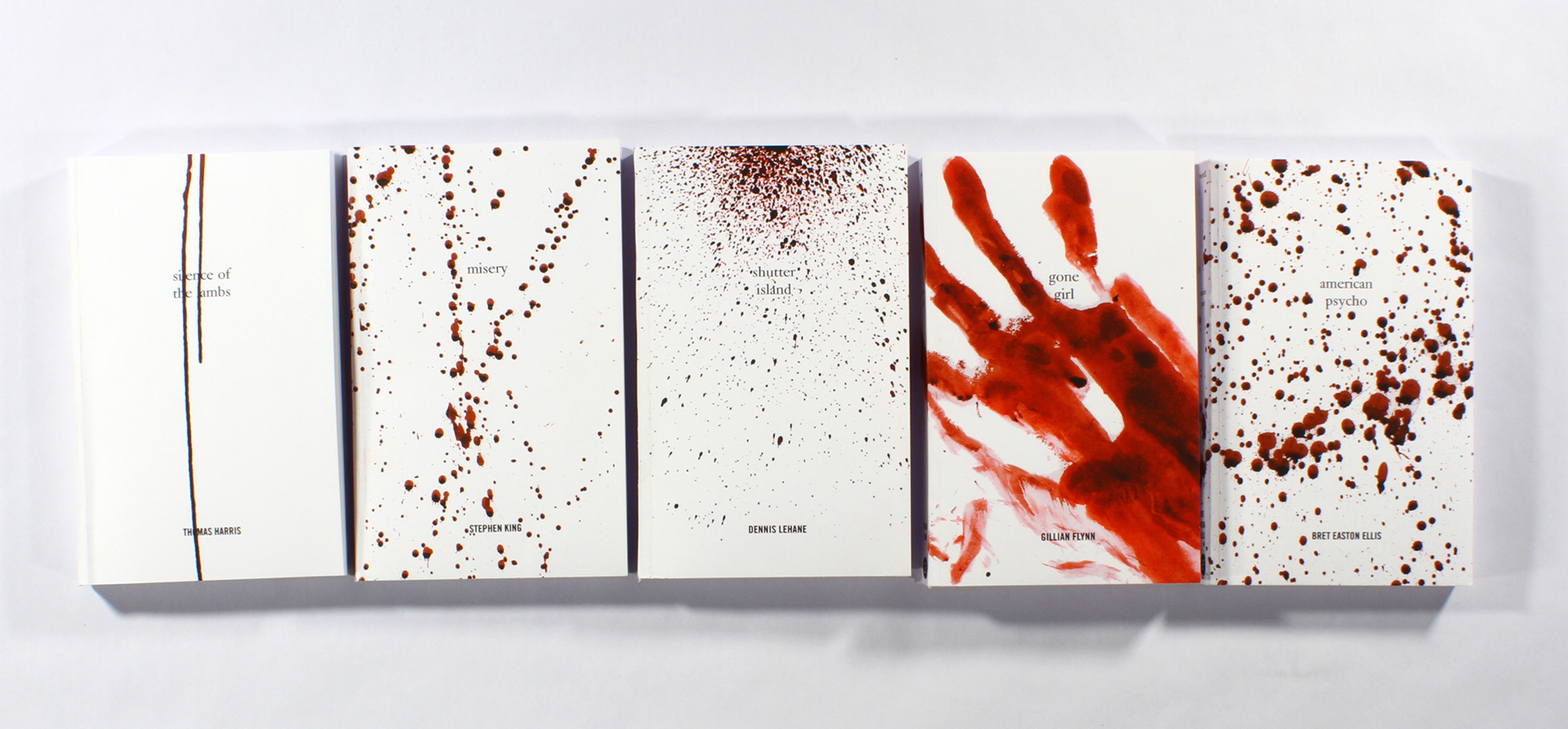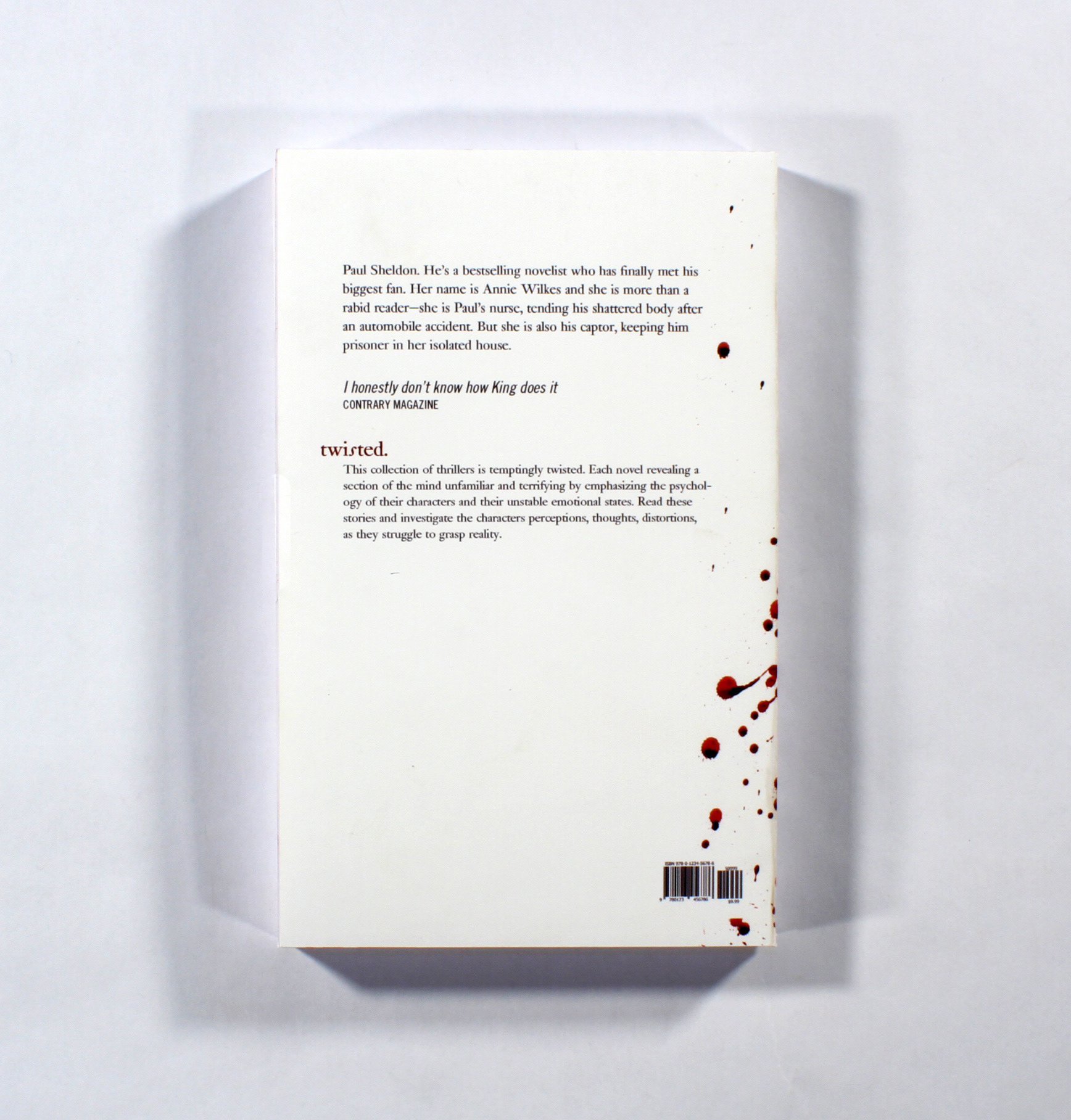 Installation Walk-Through 
The installation of this piece harnesses the murderous nature of these book covers and forces people to experience them in an environment as creepy as  the stories themselves. Using plastic tarps, duct tape, and lots of fake blood I displayed the books under little light and on the floor forcing the viewer to crouch down to see them as if they were investigating a crime scene.  The animations accompany  the books on a tall pedestal with music that will leave you crawling in your own skin. This installation is in the Godine Family Gallery from March 13th - March 17th at Massachusetts College of Art and Design featured in the Graphic Design and Fashion All School Show.